Companion Dogs, Home Alert, Home Protection
Young adults, Trained adults & Retired reproduction dogs.
---
Tara - FOR SALE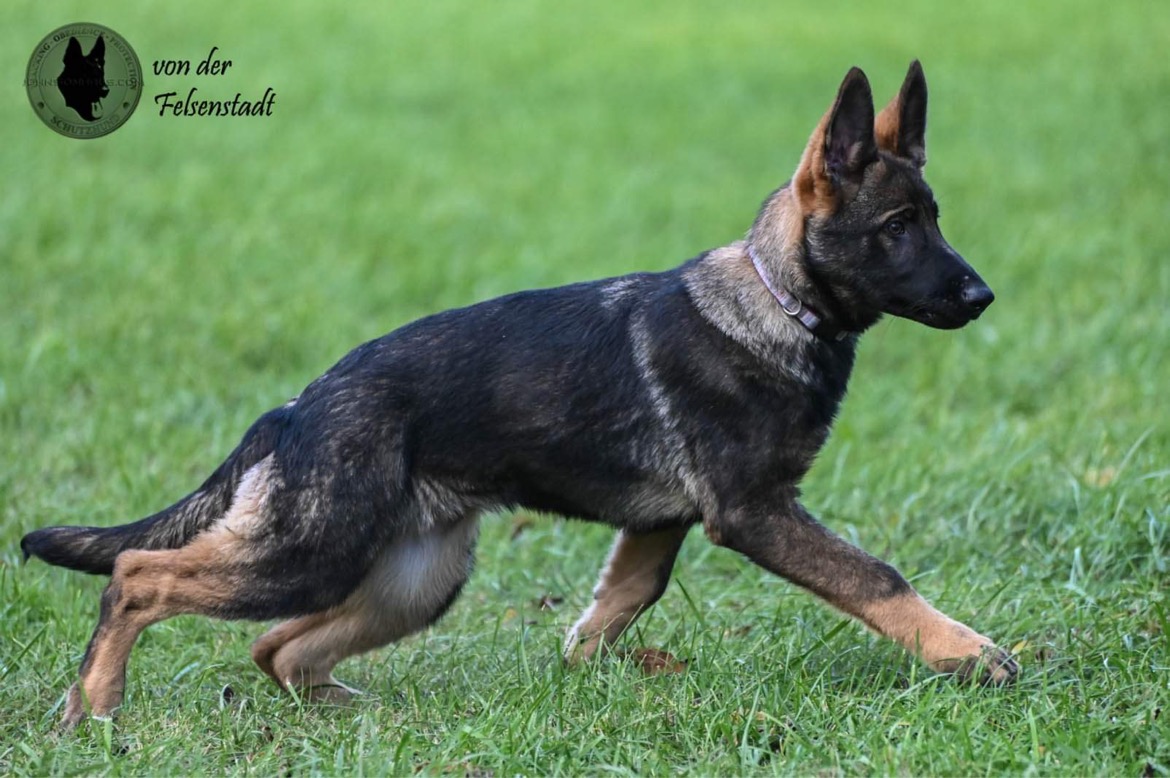 ---
Tina - SOLD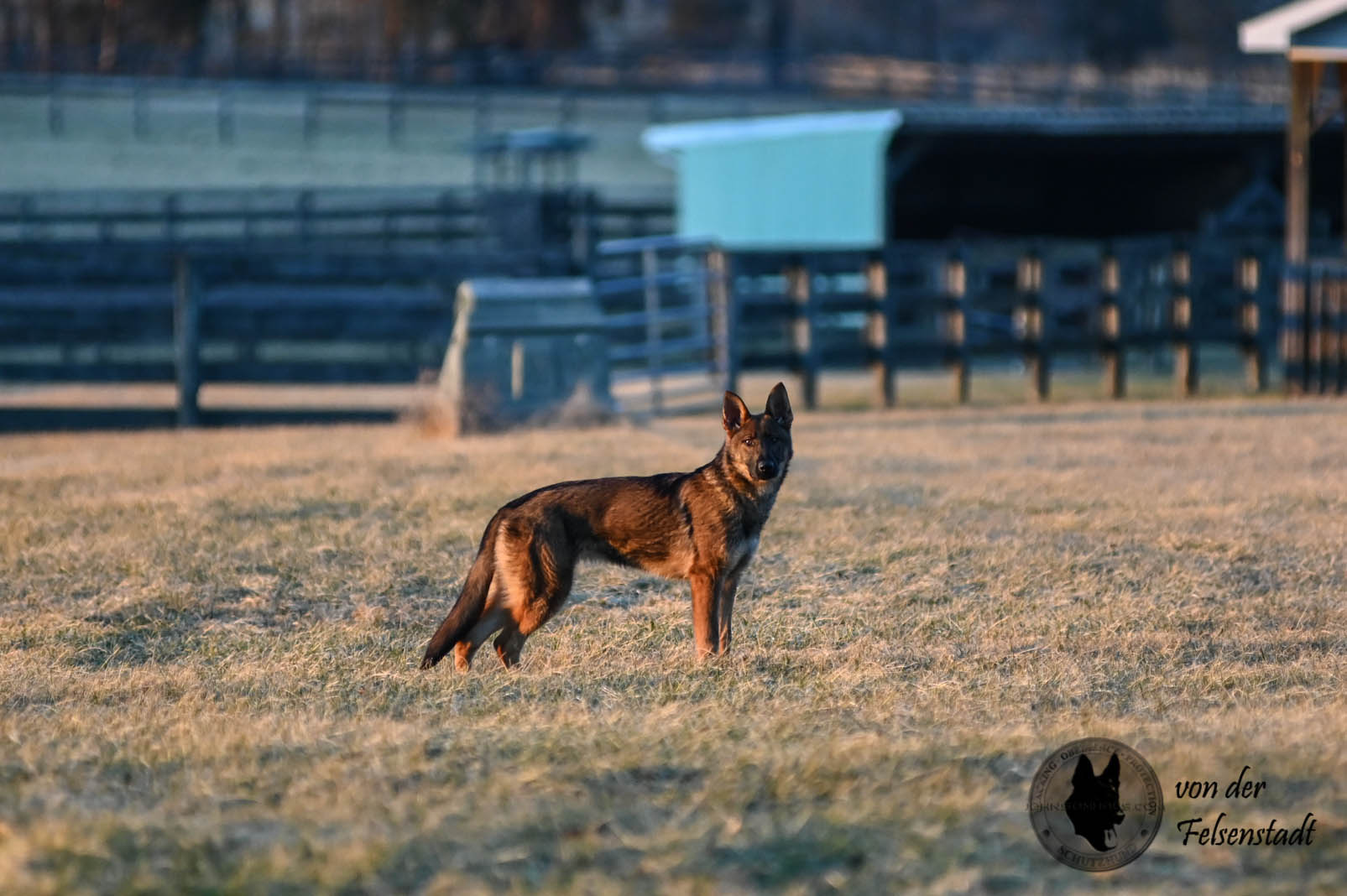 ---
Dakota - ADOPTED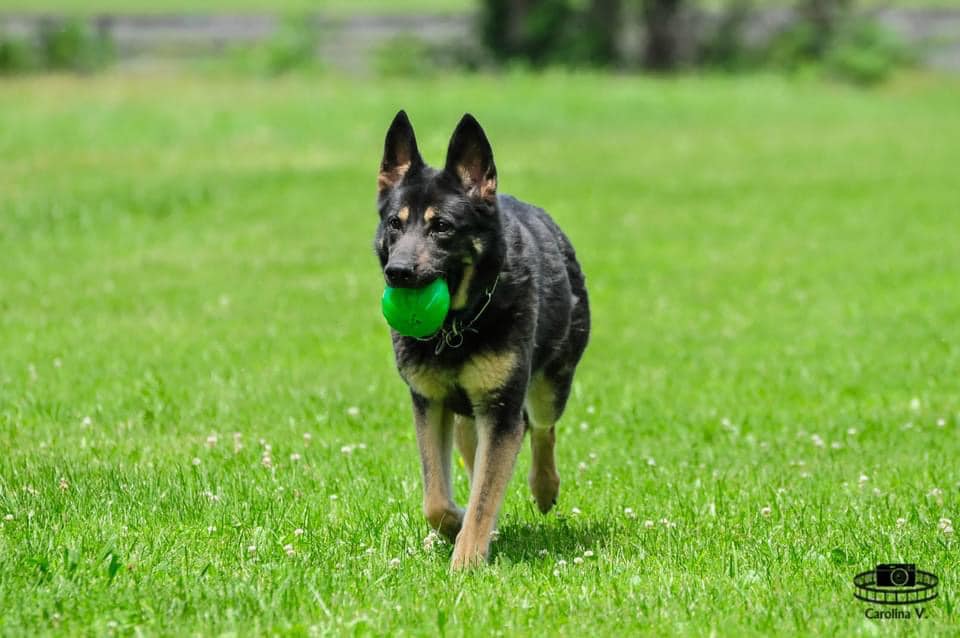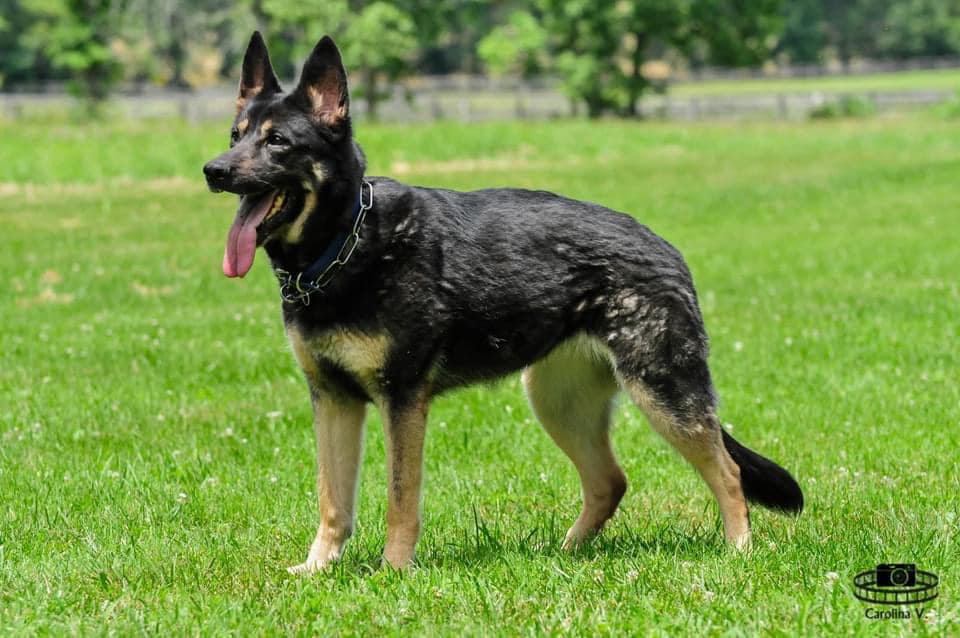 D.O.B: 7/31/2013

Color: Black & Tan

Strong minded female with plenty of energy

Well traveled and social

Good in the house

For Adoption: contact us for info
---
Kato von der Felsenstadt - SOLD

D.O.B: 9/21/2017

Color: Red Sable

High Energy, Food and Toy Drives

Fast, Agile and strong

Up-to-date on all shots, well traveled and social

Gazze von der Kleinen Birke IPO3, KKLa-hips/elbows WUSV & FCI World Championships Competitor.

Robia vom Salztalblick IPO3, KKL1a-normal hips/elbows DM N/N
=
---
SOLD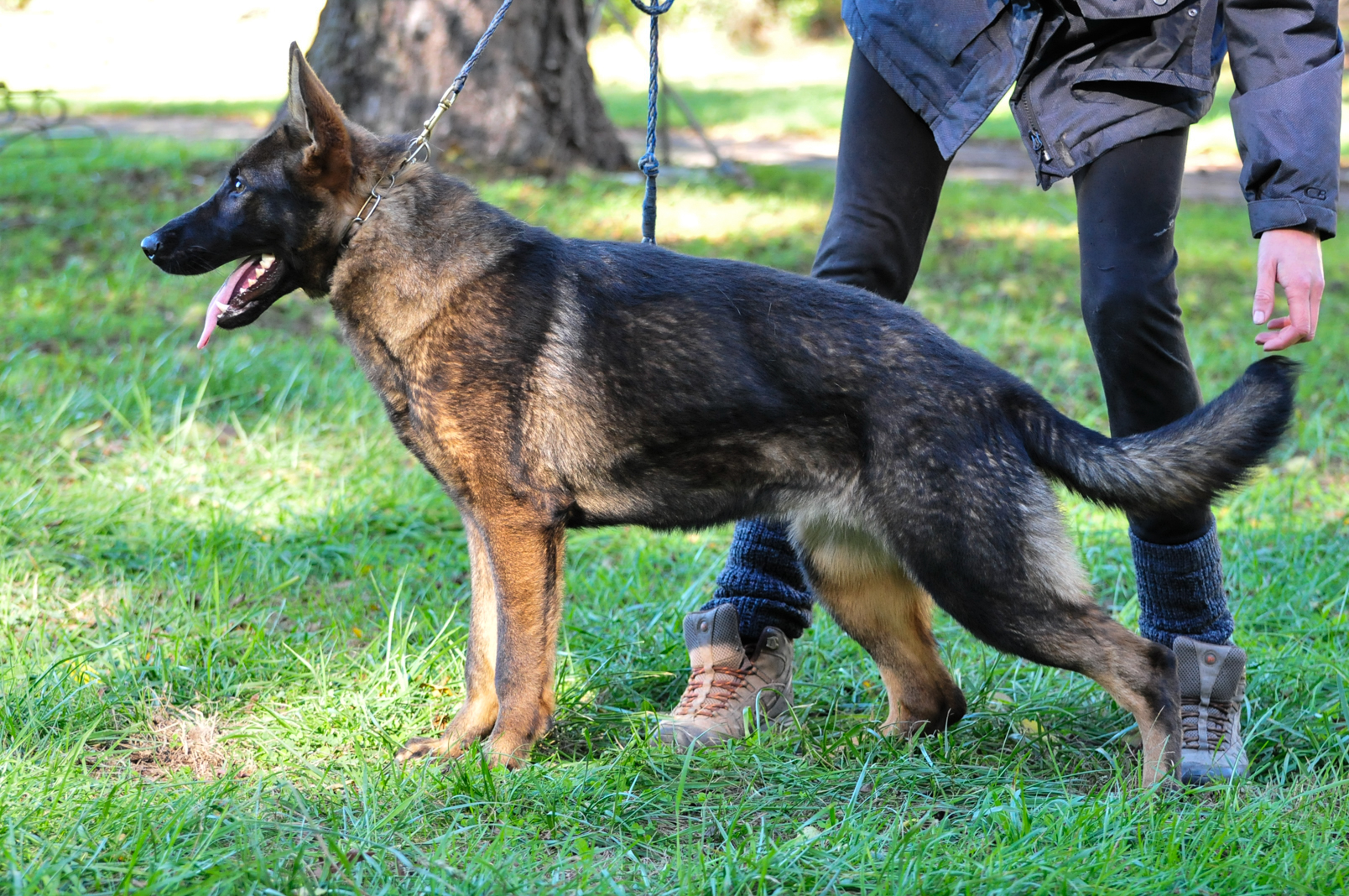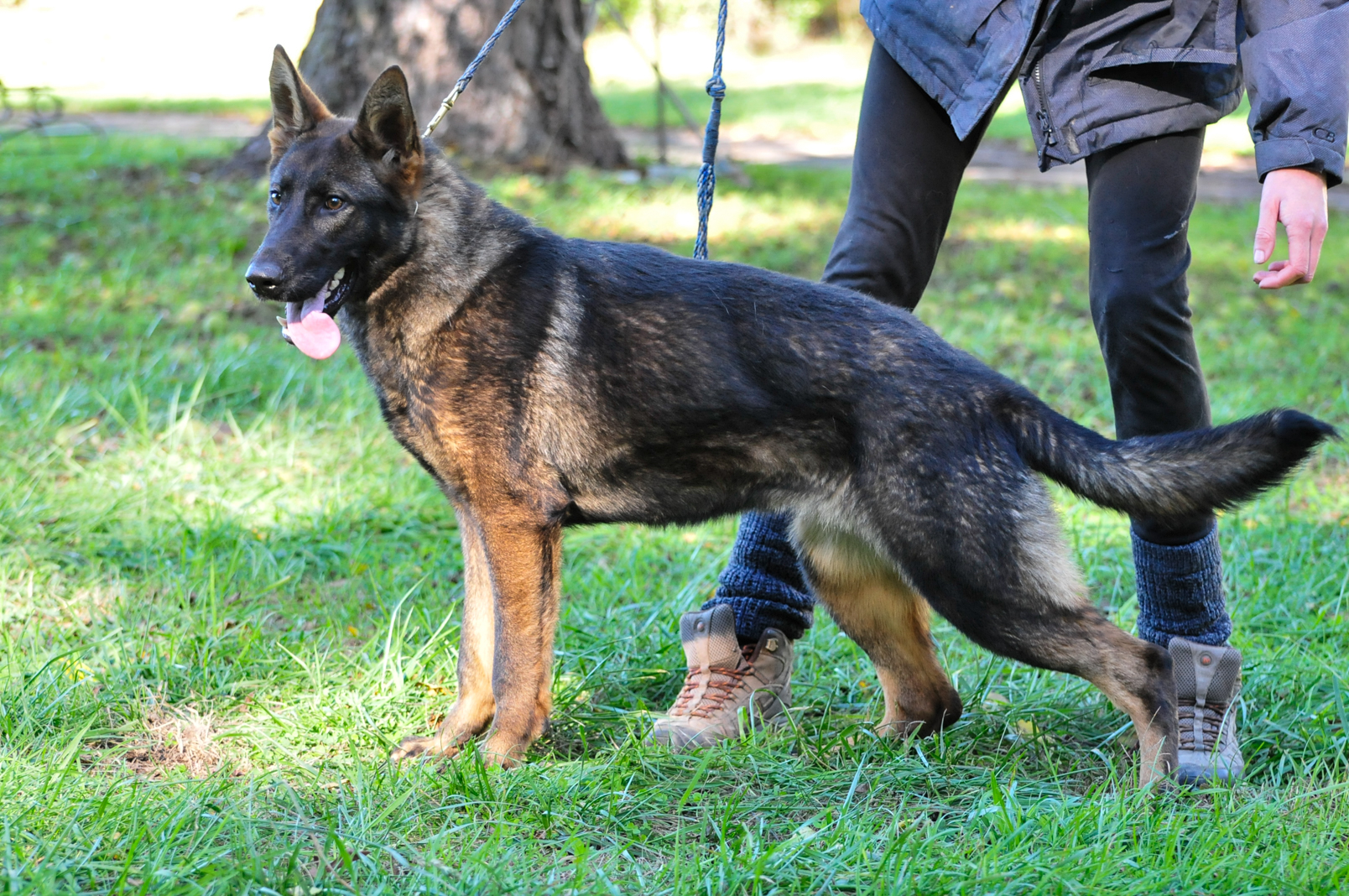 Genna von der Felsenstadt
Dark Sable female $2,500
Out of Quattro and Lenka
8 months old
Up-to-date on all shots, well traveled, high energy, high food and toy drive
Good with other dogs, very social, super fast and agile
---
For Sale
Xenta SOLD

Female

Solid Black, Masculine build

Excellent ball drive, retrieve drive and play drive

Soft Temperament, loving affectionate female good in the crate, house, kennel and in the car..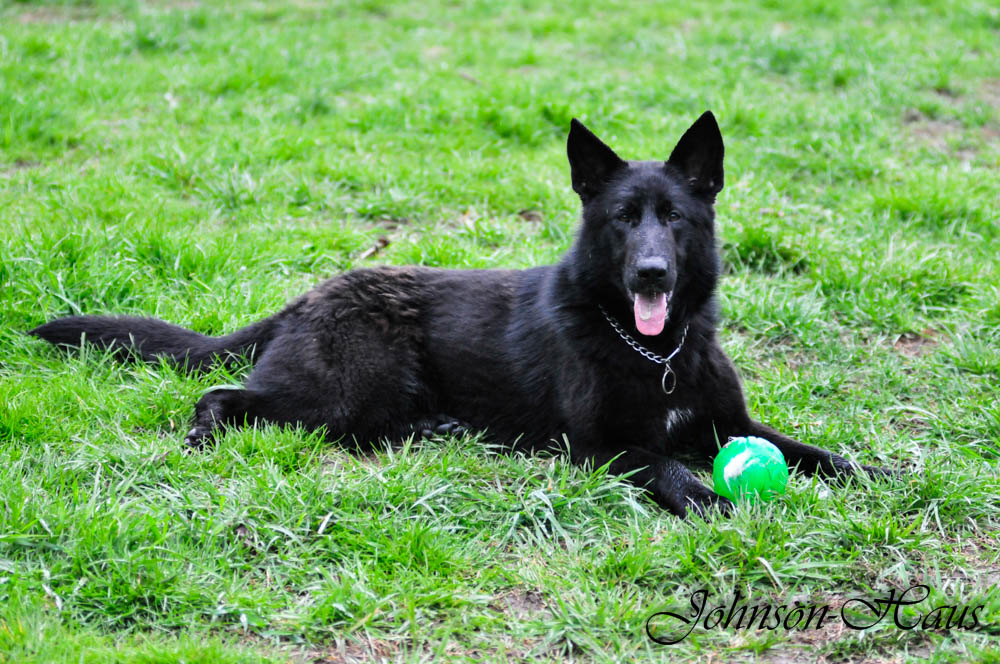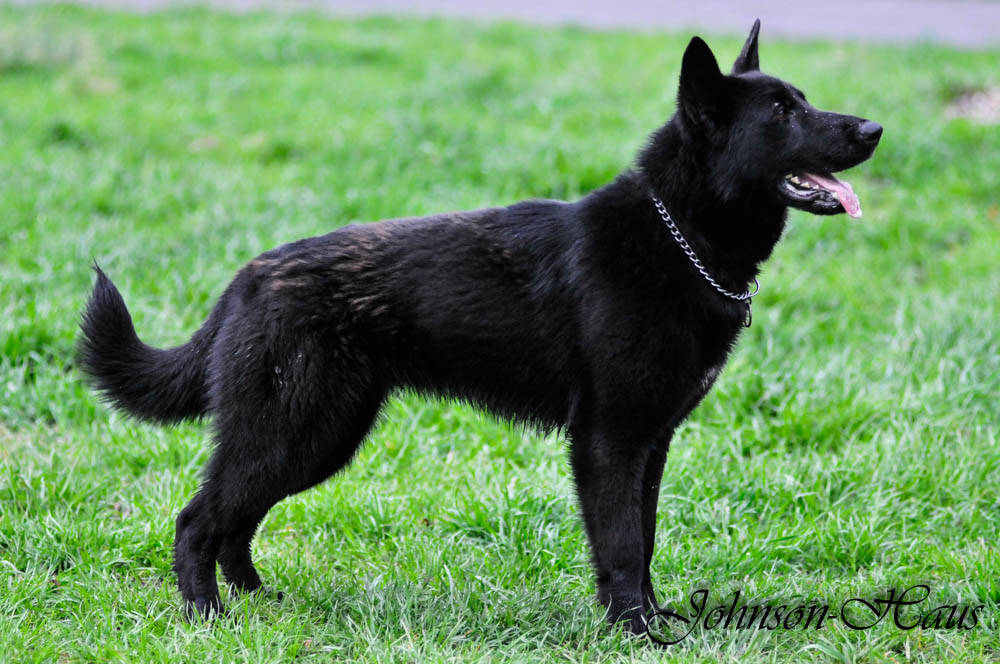 ---
For Sale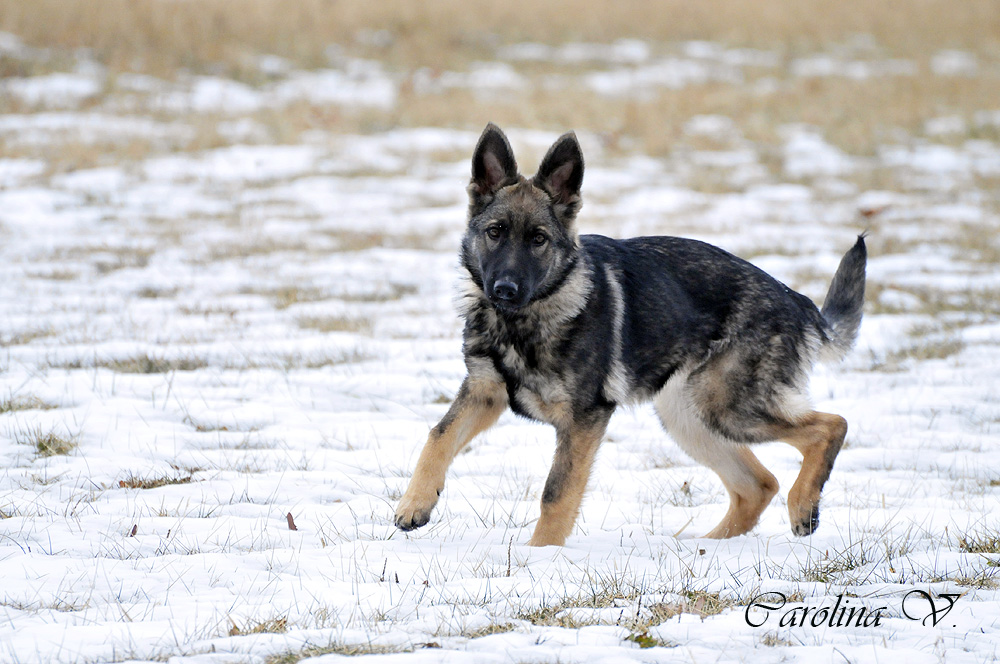 =
Sable female $1,500

SOLD

5 months old
Crate Trained, leash trained, being socialized with children and other dogs.
Will be protective of her family when she grows up.
---
For Sale
Solid Black female Puppy $1,500

SOLD

8wks old
She is being sold as a companion puppy.
---
For Sale SOLD
Solid Black Male Puppy
9 months old
Available to an approved home. Email for more details.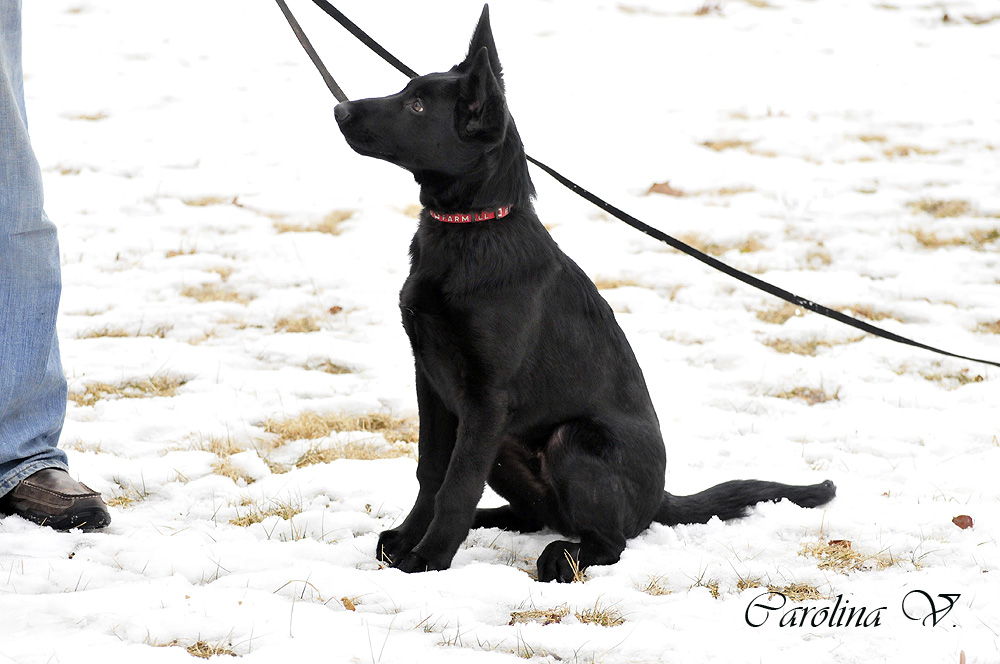 ---
Older female available for adoption ADOPTED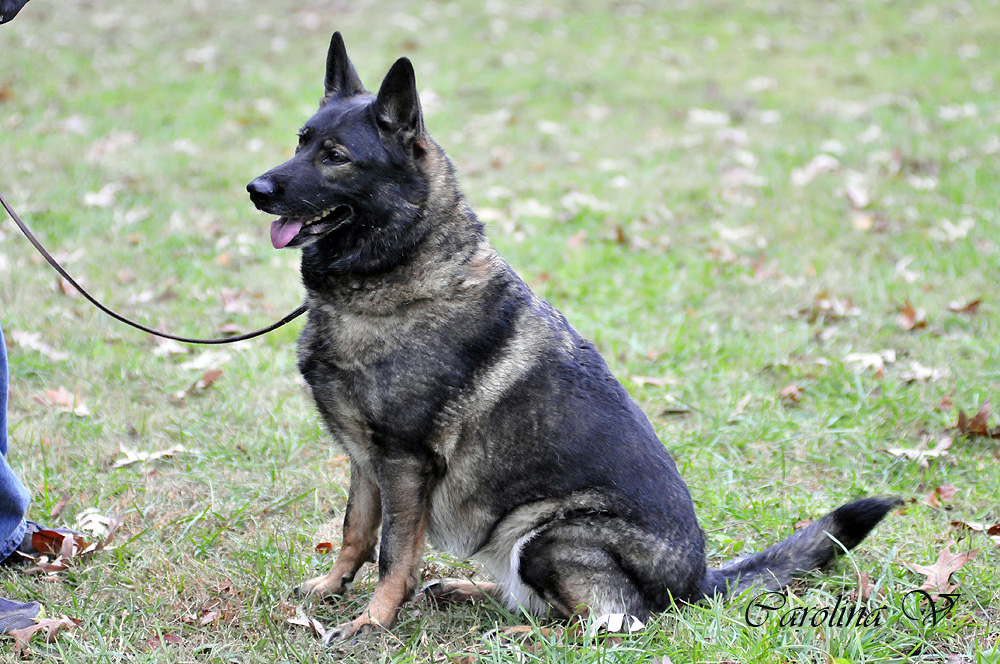 Contact us for more details on these dogs.
---
Ebo vom Johnson-Haus
---
Fawkes vom Johnson-Haus

D.O.B: 12/31/2011

Color: Bi-Color

Hips/Elbows: Good (hips)GS-89770G24M-VPI / Normal (elbows)GS-EL29749M24-VPI

OFA: DM-normal

Titles: N/A (Experienced Handlers only!)

Click "HERE" for his page & pedigree!

For Sale $6,500 SOLD
---
Moca vom Johnson-Haus

$2,800 (sold with Puppy Purchase Agreement) Shots, Rabies UTD!

Arko/Gala

SOLD

D.O.B: 7/31/2013

Solid Black female

Medium size stocky build.

Pictured here plowing Ebo, (no dogs were injured in the making of these pictures) maybe just Ebo's pride!
---
Fenga vom Johnson-Haus

SOLD
---
| | |
| --- | --- |
| Updated Pic Soon | |
---
Carlos v Zioner Berg

SOLD

D.O.B: 4/10/2010

Carlos is from one of our litters. His brother Cisco is Carolina's competition dog. Solid Dog, both in temperament and nerves!

Click here for his pedigree on Cisco's Page!

His hip/elbow prelims are good, digital pictures below!
---
D.O.B:

For Sale $1,800

SOLD
---
Eli vom Zioner Berg

D.O.B: 4/03/2011
Hips/Elbows: N/A

SOLD

Eli is a very fast agile male. He is social and ready to start his life with his new family.. Eli is a very dark blanket black & tan with excellent pigment. He will make an excellent companion for an active outdoorsy home. Email for more details!
---
15 month old female
Anka vom Zioner Berg
Sold

| | | |
| --- | --- | --- |
| | | |
Anka is a solid young female with an excellent Temperament and drive, she always has to have something in her mouth. Retrieve drive is high, food drive is high, prey drive is high and she loves to grip anything you offer her to play with. She is not a hard female, but she has allot of drive and is good will new environments.
Links to the Father and Mothers pictures and info below.
V-Arko vom Hahner Stock SchH3, KKL1a-normal hips/elbows
&
SG-Tara vom Kirchberghof SchH1, KKL2a-normal hips/elbows
---
"Sold"
(Click name for info/pictures)
I'm selling Anton because I am concentrating on getting Arko ready for his titles. Anton is a great young male, he has a perfect temperament and is good with people and other dogs. He is strong, so exercise and some Obedience Lessons will be needed for a home protection buyer. Experienced German Shepherd Homes Only!
Click on the links below for a few video of Anton working.
---
SOLD
Audi vom Zioner Berg
A few shots of Audi @ 8 months.
Links to the Father and Mothers pictures and info below.
V-Arko vom Hahner Stock SchH3, KKL1a-normal hips/elbows
&
SG-Tara vom Kirchberghof SchH1, KKL2a-normal hips/elbows
---
Apache vom Zioner Berg
SOLD
12wk old male, Apache is a solid young male with an excellent Temperament, He's a sweet dog and will be great with children. Retrieve drive is good food drive is great so his training will come easy.
Links to the Father and Mothers pictures and info below.
V-Arko vom Hahner Stock SchH3, KKL1a-normal hips/elbows
&
SG-Tara vom Kirchberghof SchH1, KKL2a-normal hips/elbows
---
Sold
5 month old male available
Excellent Temperament

Excellent Nerves

Excellent Working dog Pedigree

Elk von Karthago

Ugo vom Burenswald

Yoschy von der Dollenwise
---
18 month old female for sale. SOLD
Good temperament, outgoing solid female. She is green (no training) but will excel as a good home alert/protection dog, tracking dog, Obedience dog, Detection dog, S.A.R. prospect and or a very nice brood female.
---
SOLD
A male for real home protection.
Watch his video's
Grip1 Grip2 Escape/Re-attack Catch & Drive
---
""Sold""
Diva
18 month old female for home companion / home alert
Diva has Basic Obedience training and will be a good dog for the family or beginner handler for Obedience Competition..
---
Young female For Sale
Sold
A very nice pup with plenty of drives. Her temperament and nerves are super. She can be trained for sport or AKC type competitions. Excellent head and bone for a female. she is just starting to change her teeth so we are not working her grip work presently. I will consider selling her to an active companion type home if it feels right for the dog.
---
Sold
New Male For Sale
Aicko will make a great companion/protection dog. He has a perfect temperament, excellent trainability and willingness to work. This dog can compete in Schutzhund as well with a woman or youth, he is that easy to handle and willing to work. We started working Aicko for Personal Protection and he takes to this naturally. Excellent all around dog. He has the high level title of SchH2 with excellent training. Very hard to find them like Aicko.
Some Obedience & Protection Video of Aicko
---
Two Young Outstanding Working Males Available
| | |
| --- | --- |
| Arko is Sold | |
| | |
Arko @ 4 1/2 mths
I have been working with these two super young Xandor sons and just can not decide which male to keep for myself. So I am going to offer both males and keep the one who is not sold first. Sounds crazy I know but I can not continue to work both of these guys. These males are for sale to working homes only. Arko is a strong dog with very good drives but he is also a people puppy. I am willing to sell Arko to the right home..

Achat: SOLD is 100% driven it does not matter what it is the leather sack, ball on the string, Food, the water hose anything that he can chase down and bite he will!! His grips are like a vise, he like it deep in his mouth and will regrip to get it deeper. He loves pulling against the helper and gives it everything he has to try and take it away. When I cradle Achat and pet on him it only charges him up and makes him want to find something to go and grab.. No calming him down right now anyway..

Arko: SOLD is just a bit more clear than his brother but has very high drives for the sack, food and will retrieve the ball and bring it straight back every time.. I think Arko is a bit more affectionate and seems to like people and being loved on.

Both males have incredible structure, huge head & bone and the darkest eyes I have ever seen. The litter they come from overall was excellent IMO, and I have raised many litters of my own.. Both of these guys are dominant little buggers and want to chase down any new dogs that come to training so those drives will need to be redirected and worked out over time.. Serious emails & phone calls only please. These guys are priced appropriately!

Happy Training!